Regular price
$149.00 USD
Regular price
$199.00 USD
Sale price
$149.00 USD
Unit price
per
Sale
Sold out
Fellow passionate gamers,
Thanks to all of you, our first inventory batch is sold out! But fret not, new units are on the way to meet demand.
Shipping of our new units will start by Mid-October!

Pre-order now to secure your Foldable Gaming Chair at this amazing discounted price!
🎮 Stop missing out on awesome video games because your TV is too far. Always get the best seat with our foldable gaming chair:
extra padding for the ultimate comfort
holders for gaming accessories 🎮🍷📱
folds and stores when you are done gaming
traveling bag included for gaming night out! 
Technical Specs

- Durable and water resistant 600D polyester

- Sturdy frame made of D16/13mm steel tubes

- Supports up to 350 pounds

- Stabilizer feet

- Padded back for lumbar support

- Stem wine holder

- Beverage holder

- Controller holder (can also be used to put snacks)

- Retractable headphone holder

- TFGCC carry bag included
Shipping & Returns

Shipping

We currently ship to Canada and the continental United States.

We're now offering FREE SHIPPING anywhere in Canada and USA!

Returns

We offer a 30-day Money Back Guarantee. We offer returns and exchanges on purchases that are returned within 30 days of receiving the items. SHIPPING COSTS FOR RETURNS ARE PAID BY THE CUSTOMER. Please see our return and exchange policies for more information.
Dimensions

Chair

Height: 38.00 in

Width: 38.5 in

Depth: 22.5 in

Weight: 6.1 kgs

Backrest

Height: 20.5 in

Width: 22 in

Bag with the chair stored in it

Length: 39 in

Width: 11 in
Share
View full details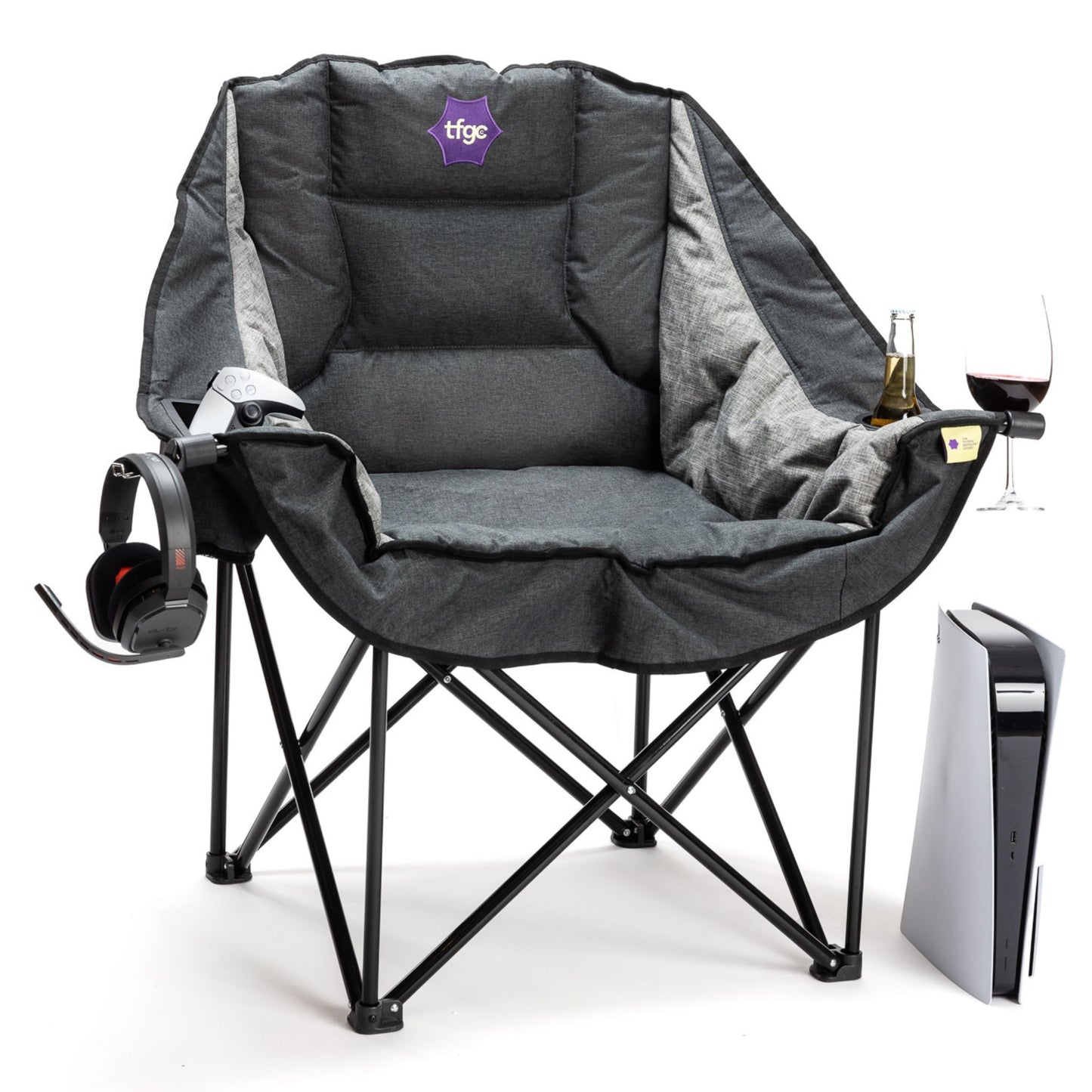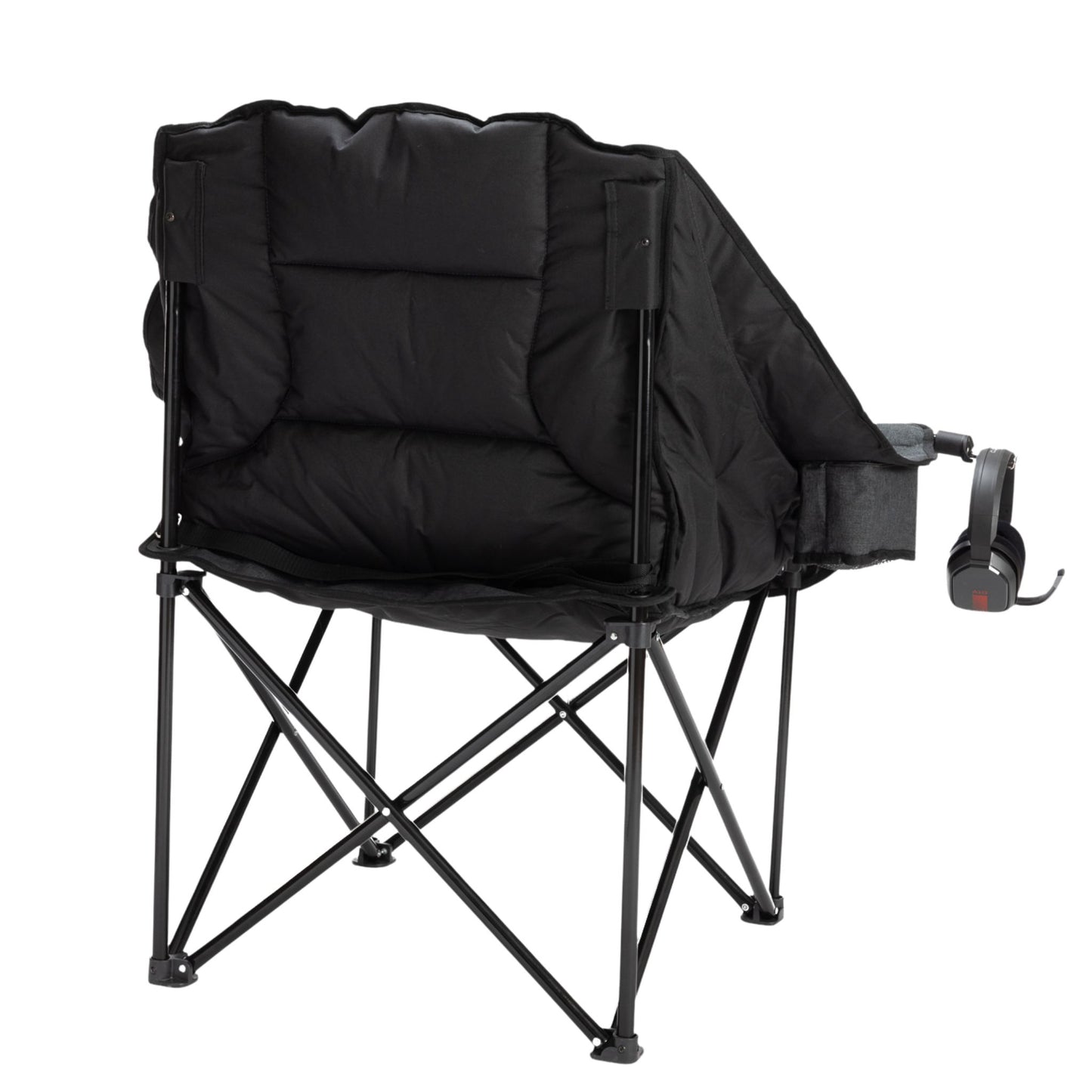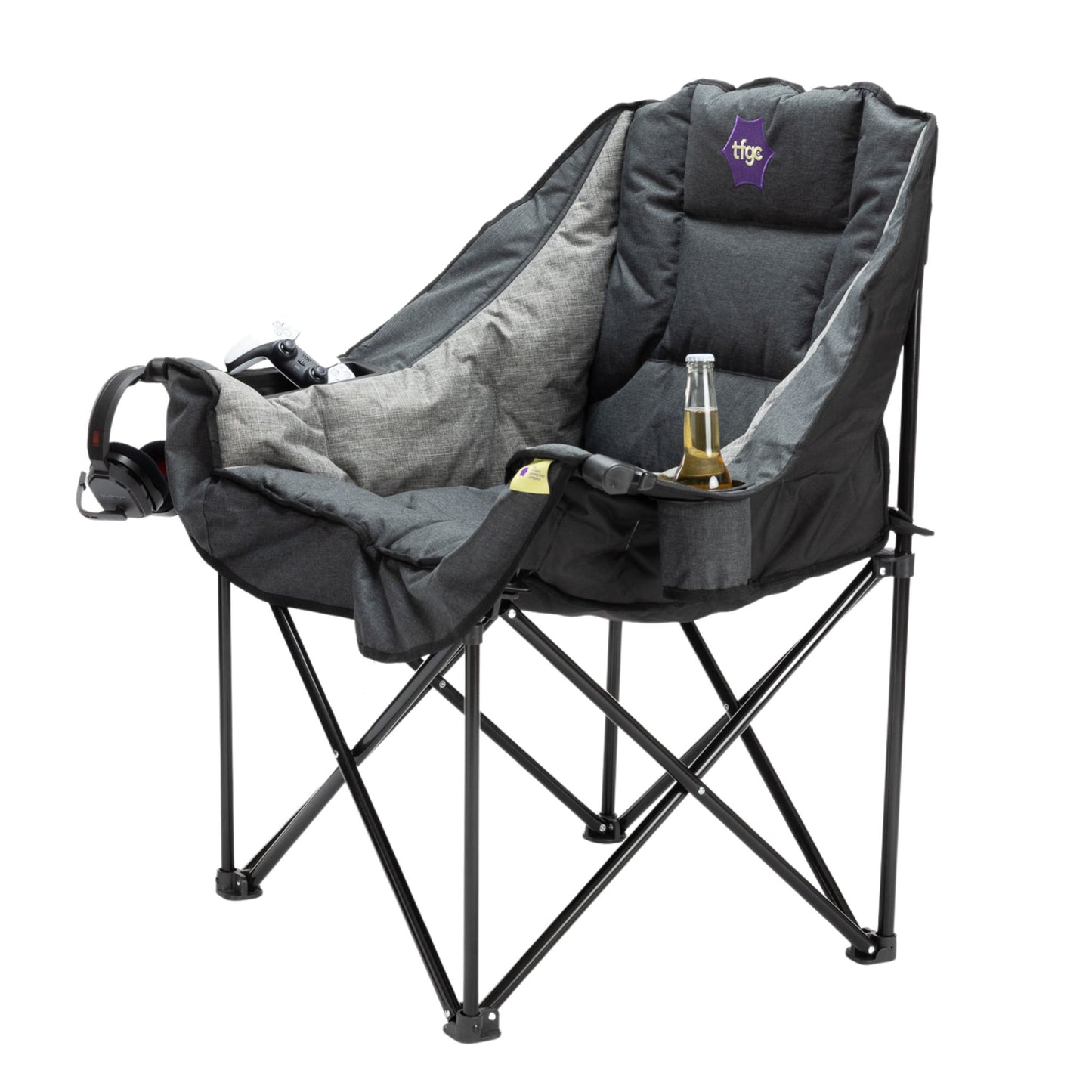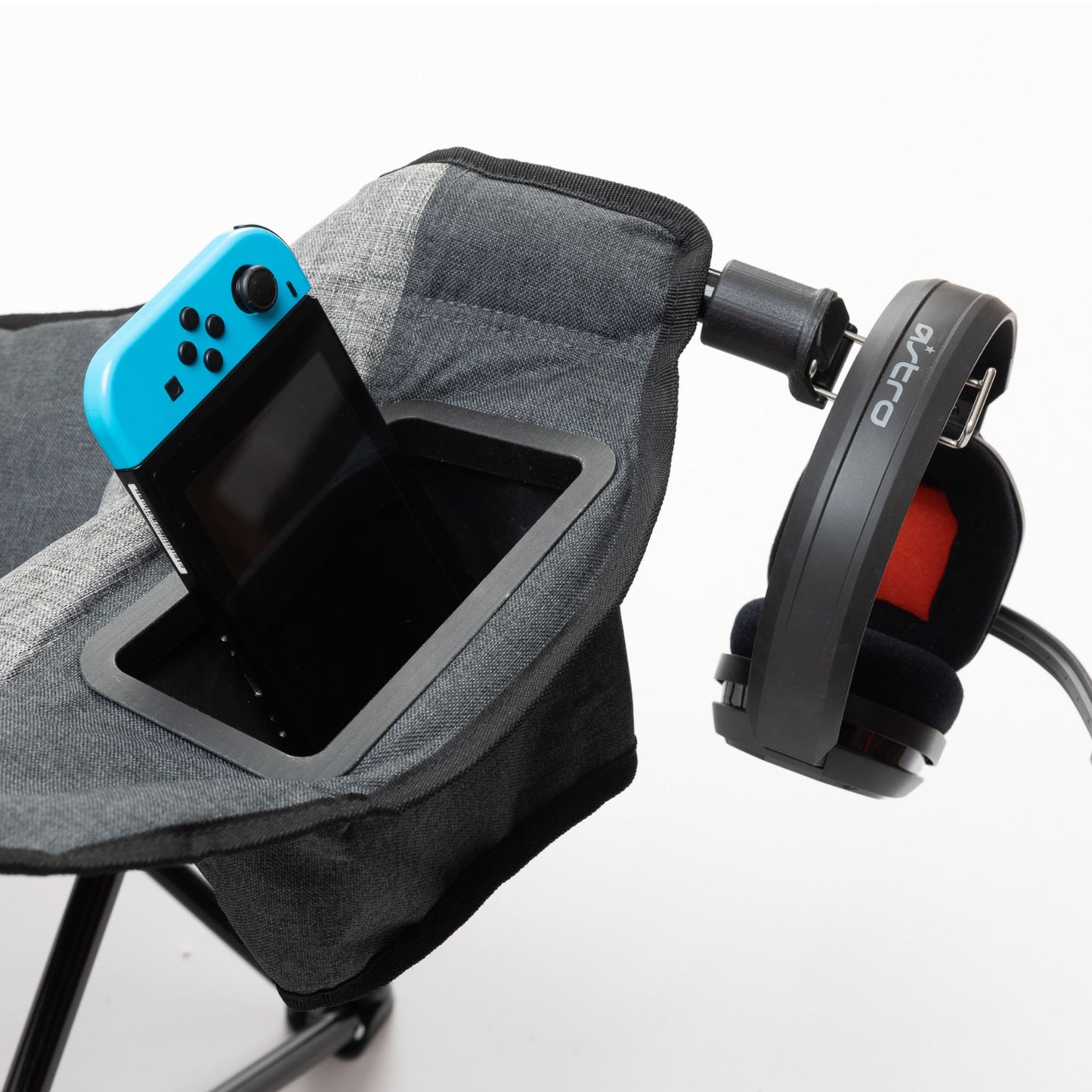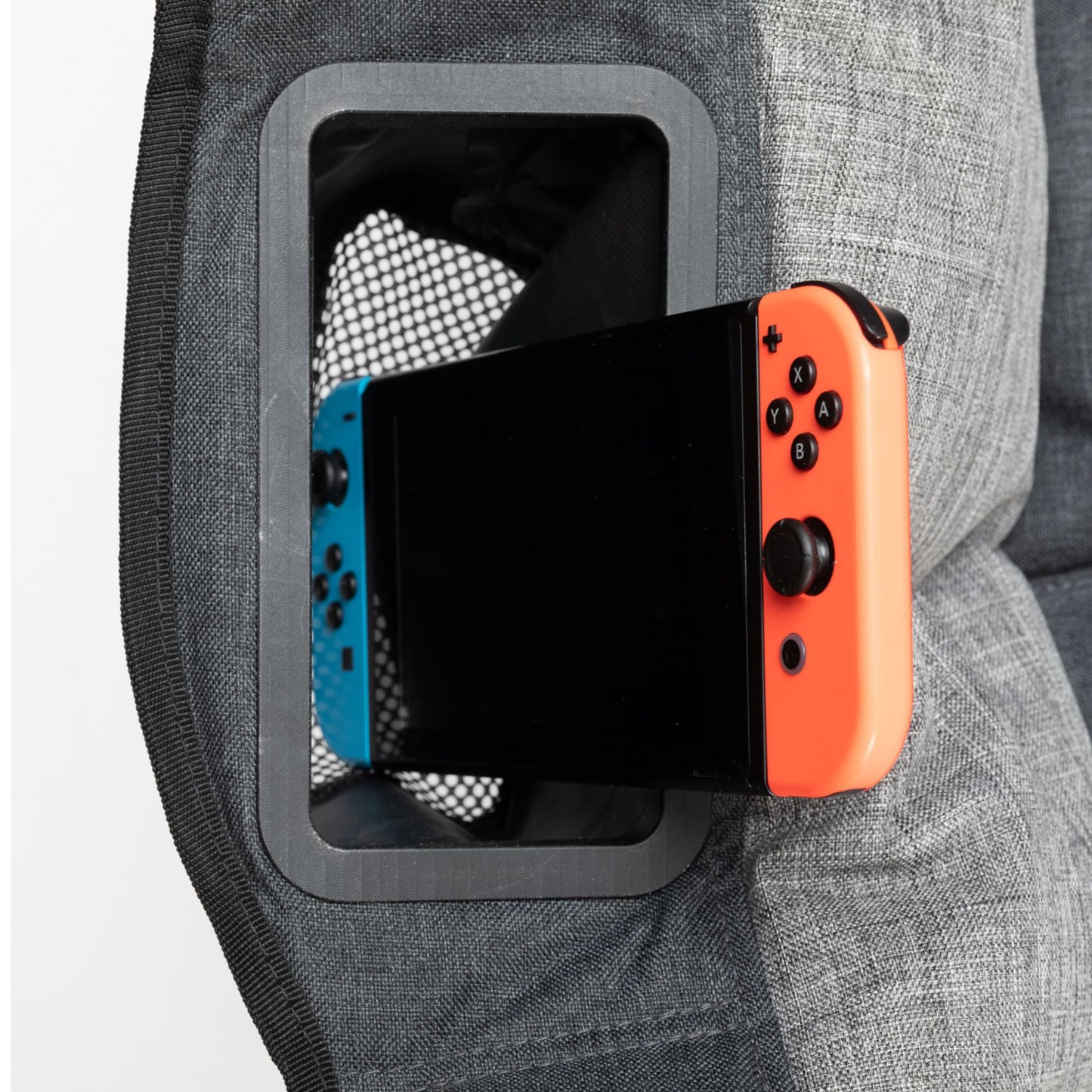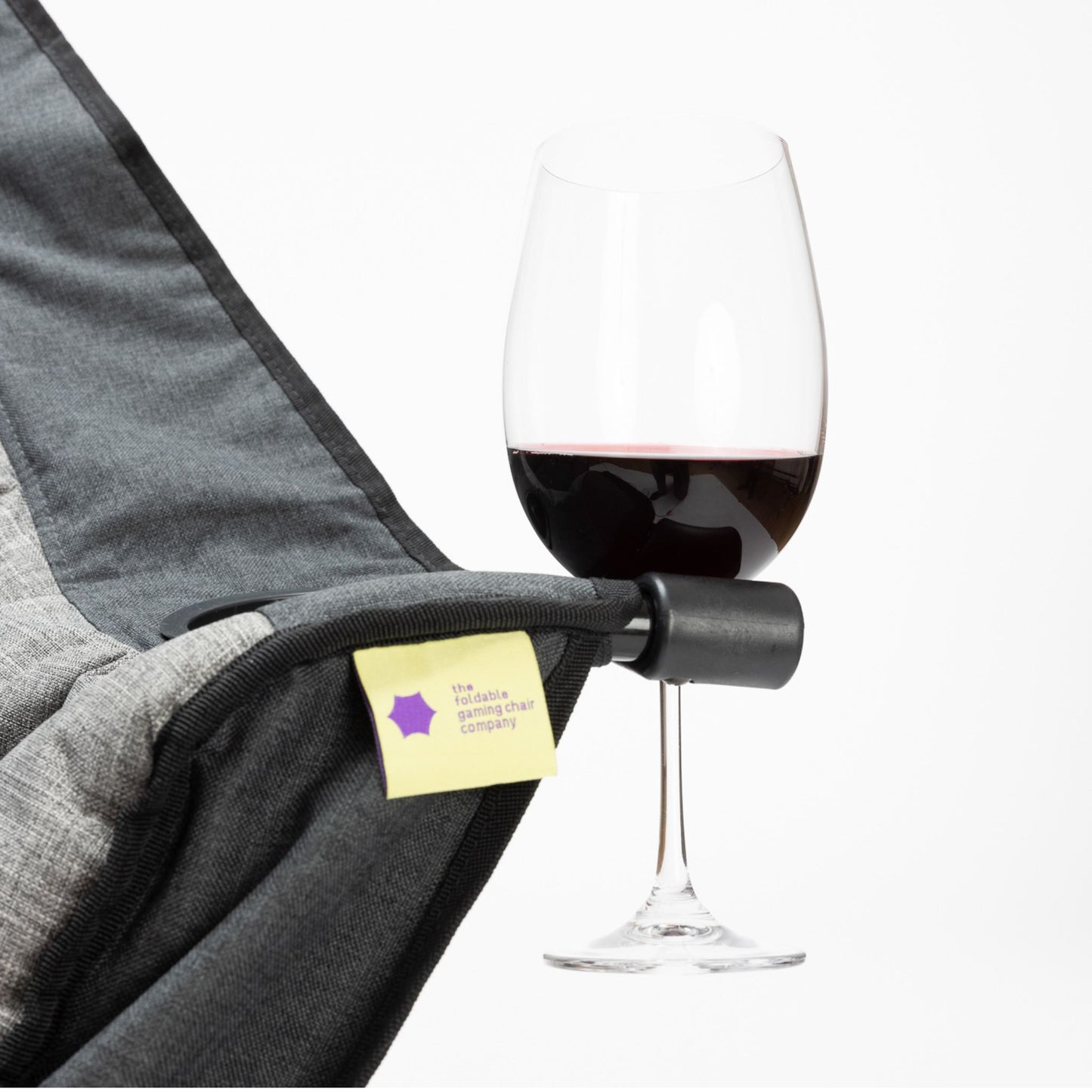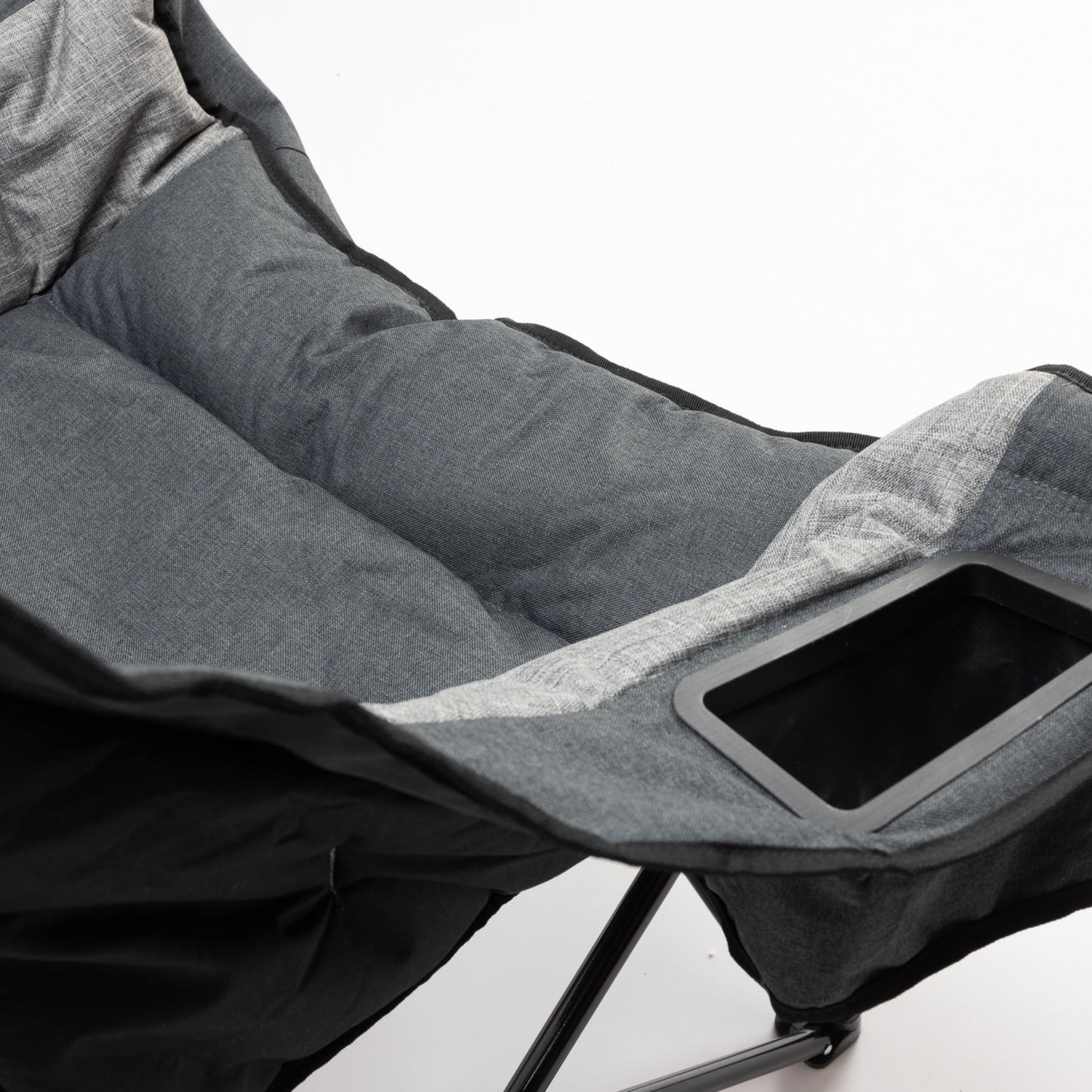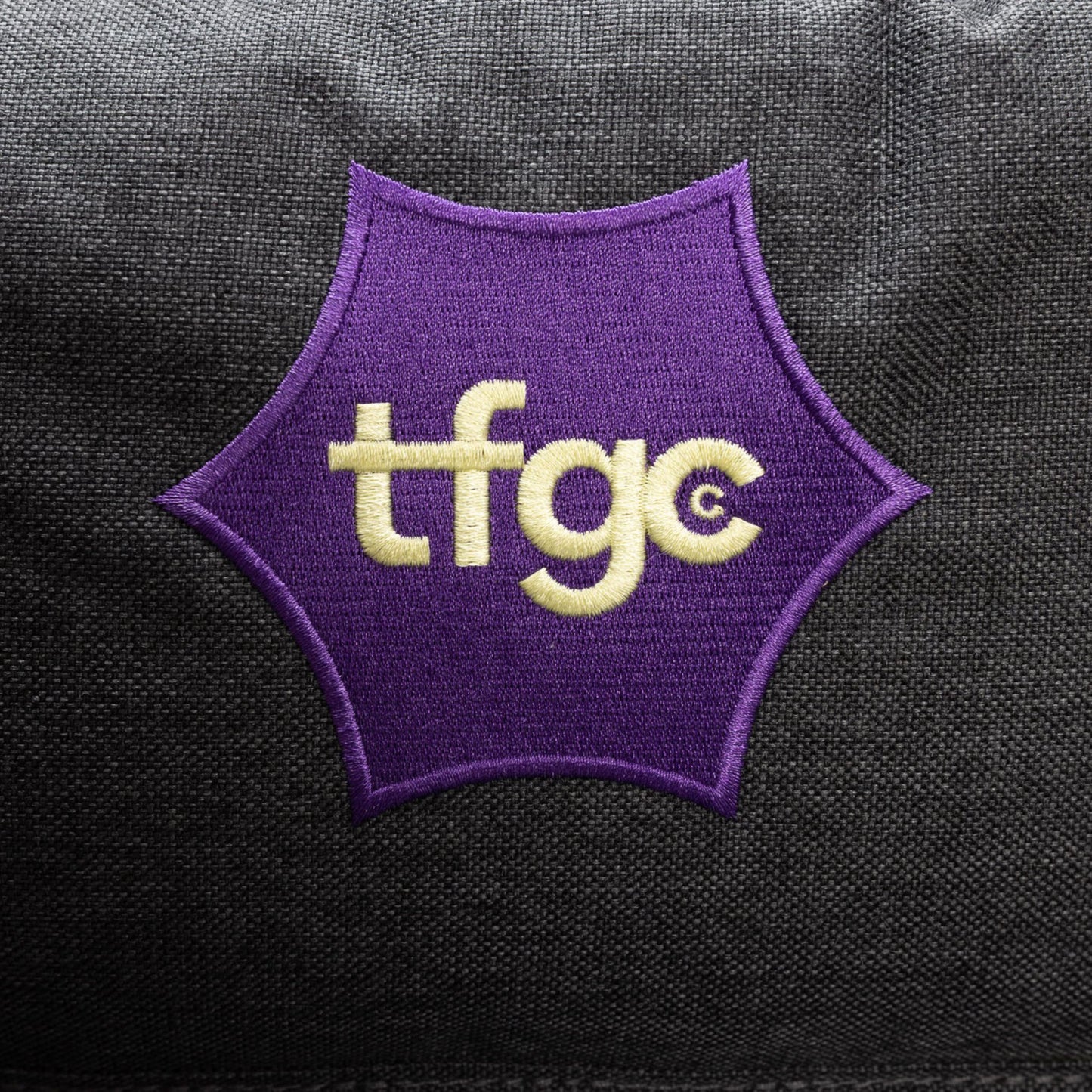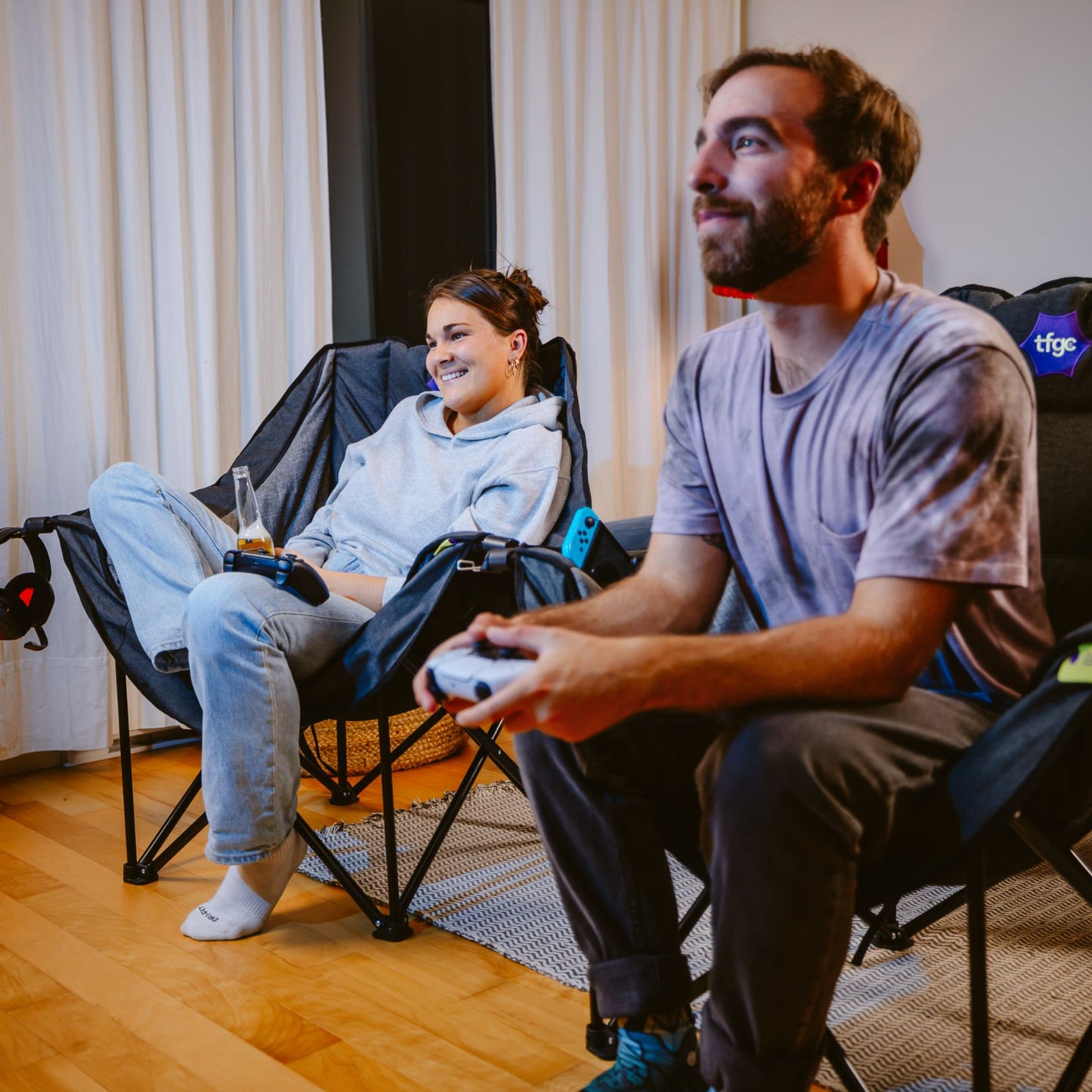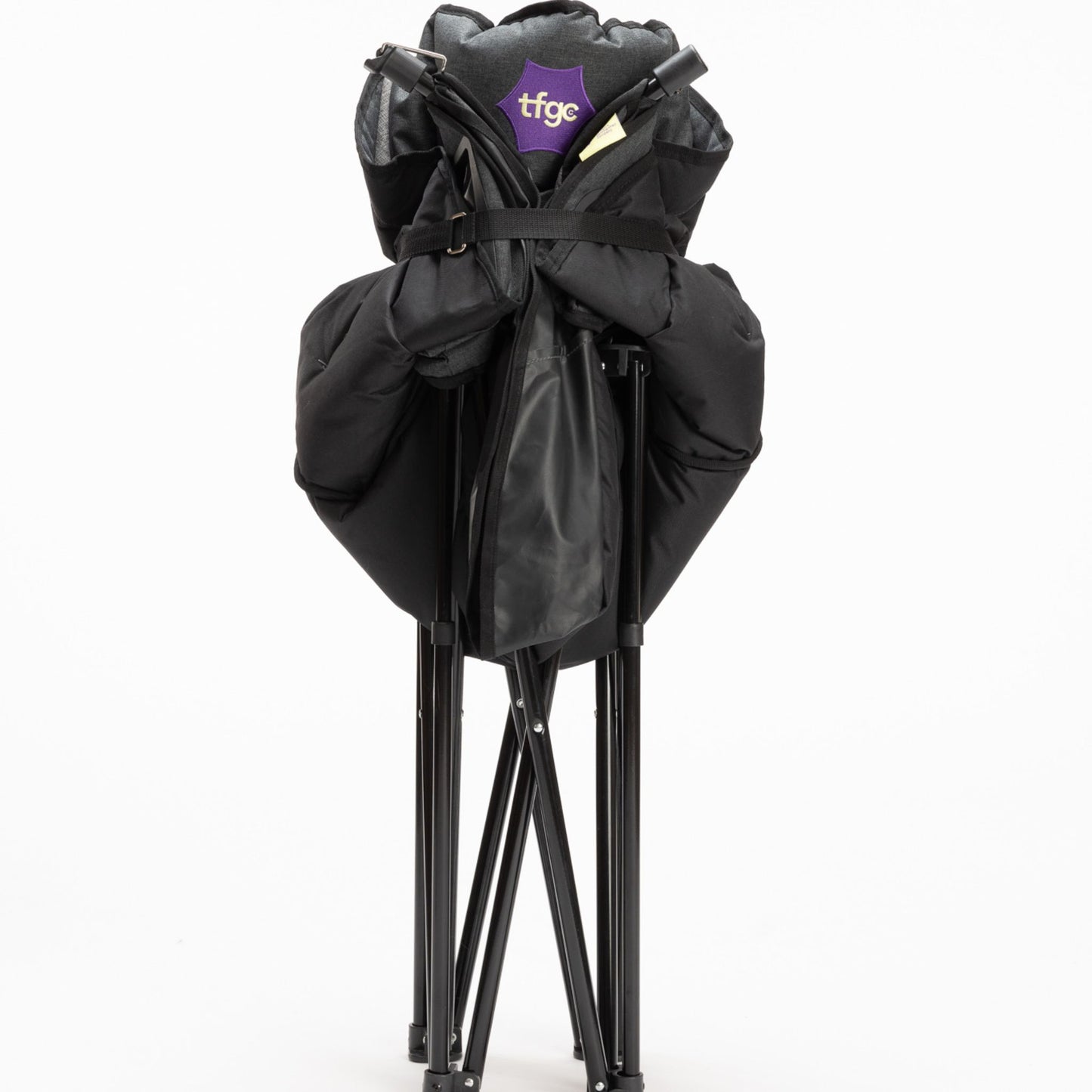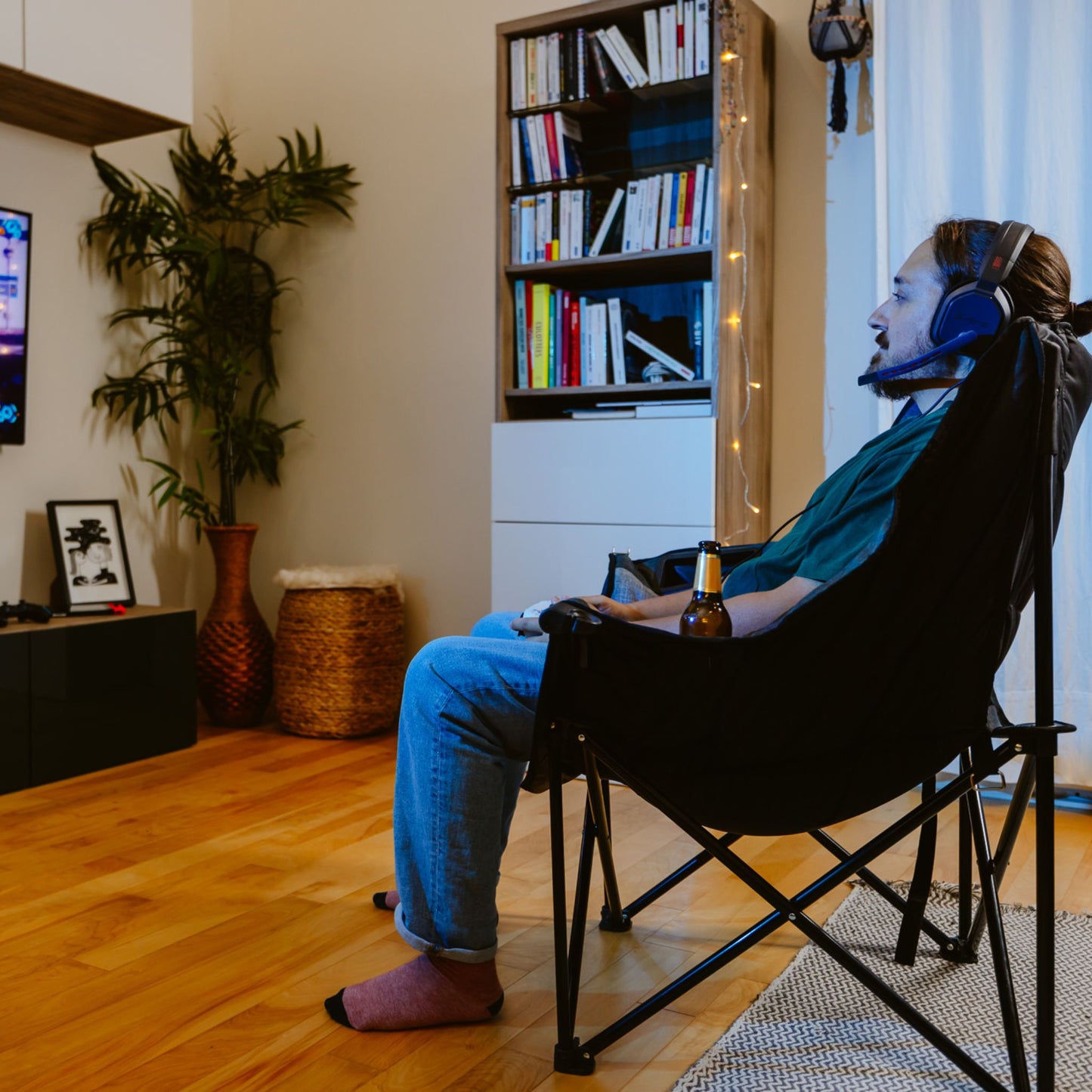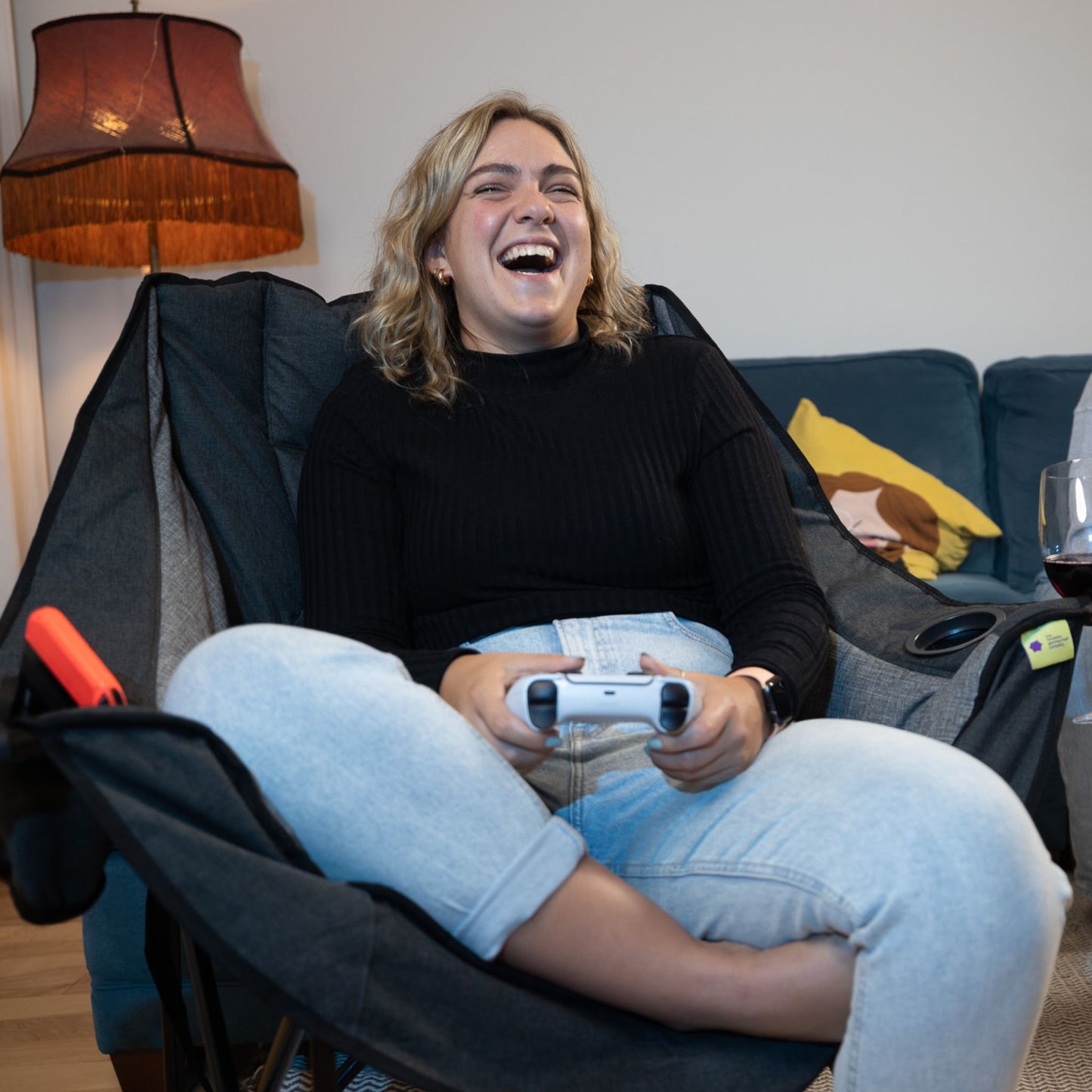 See what our users think!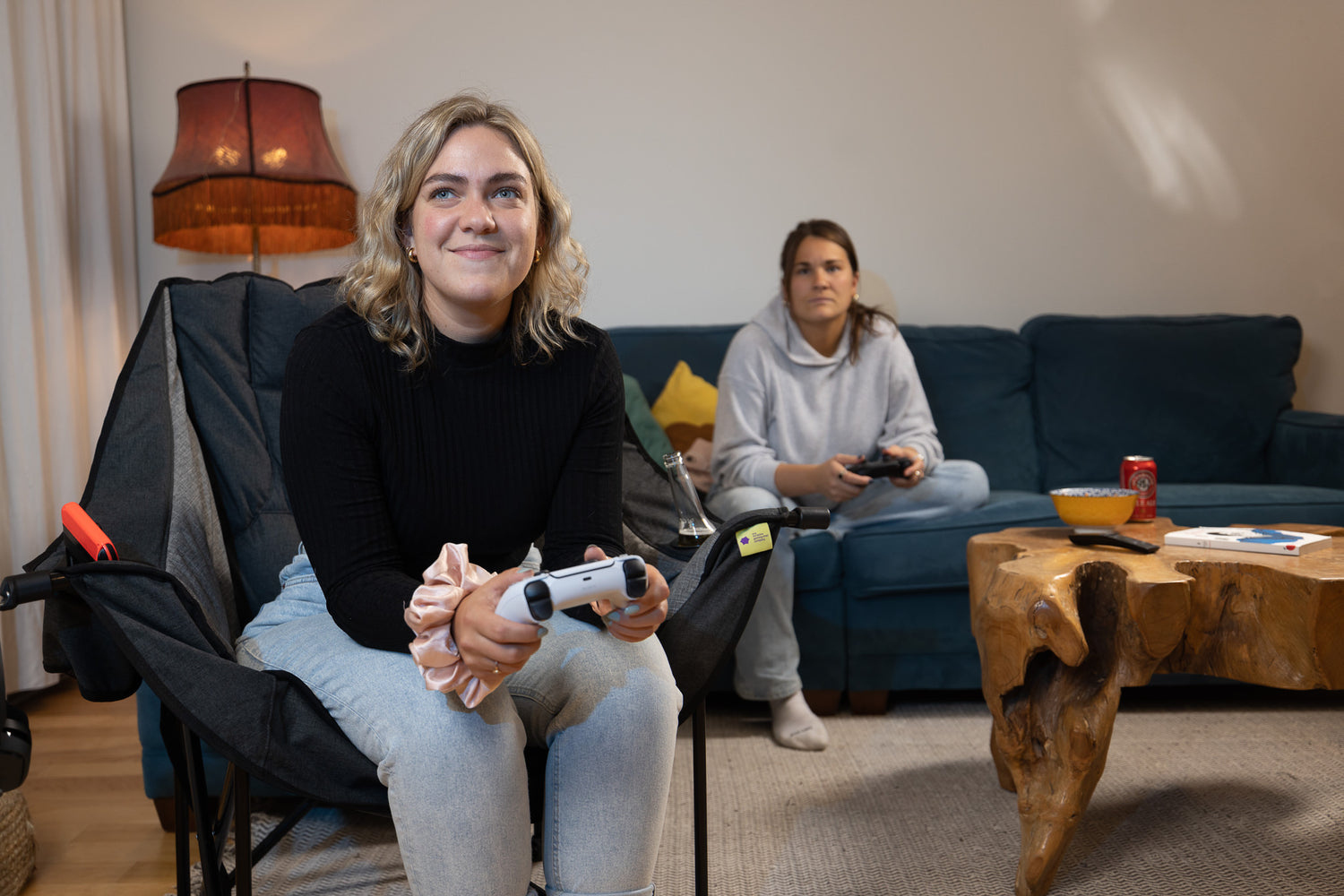 Always get the best gaming experience. Get closer to the action.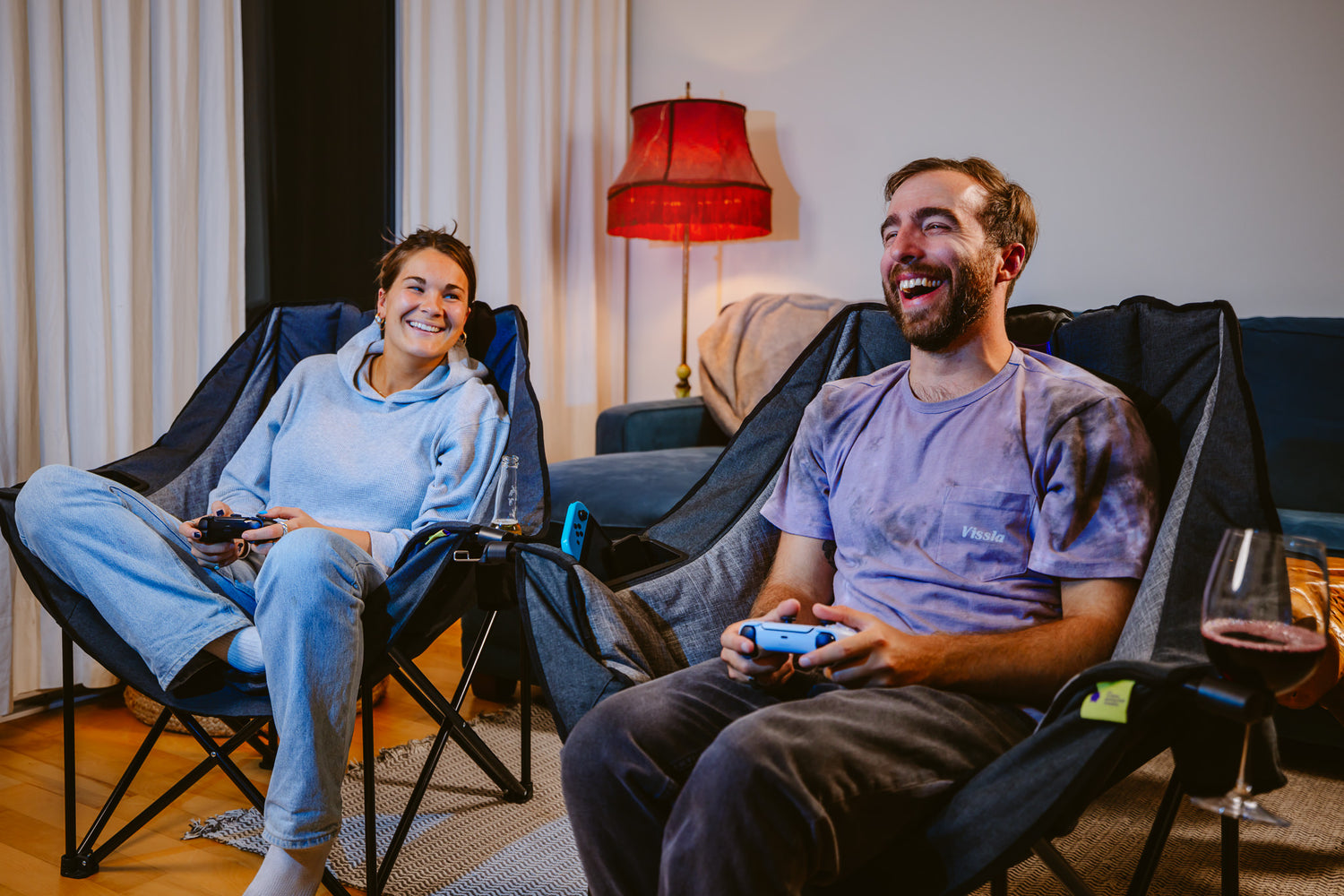 Offer the best seats to your friends.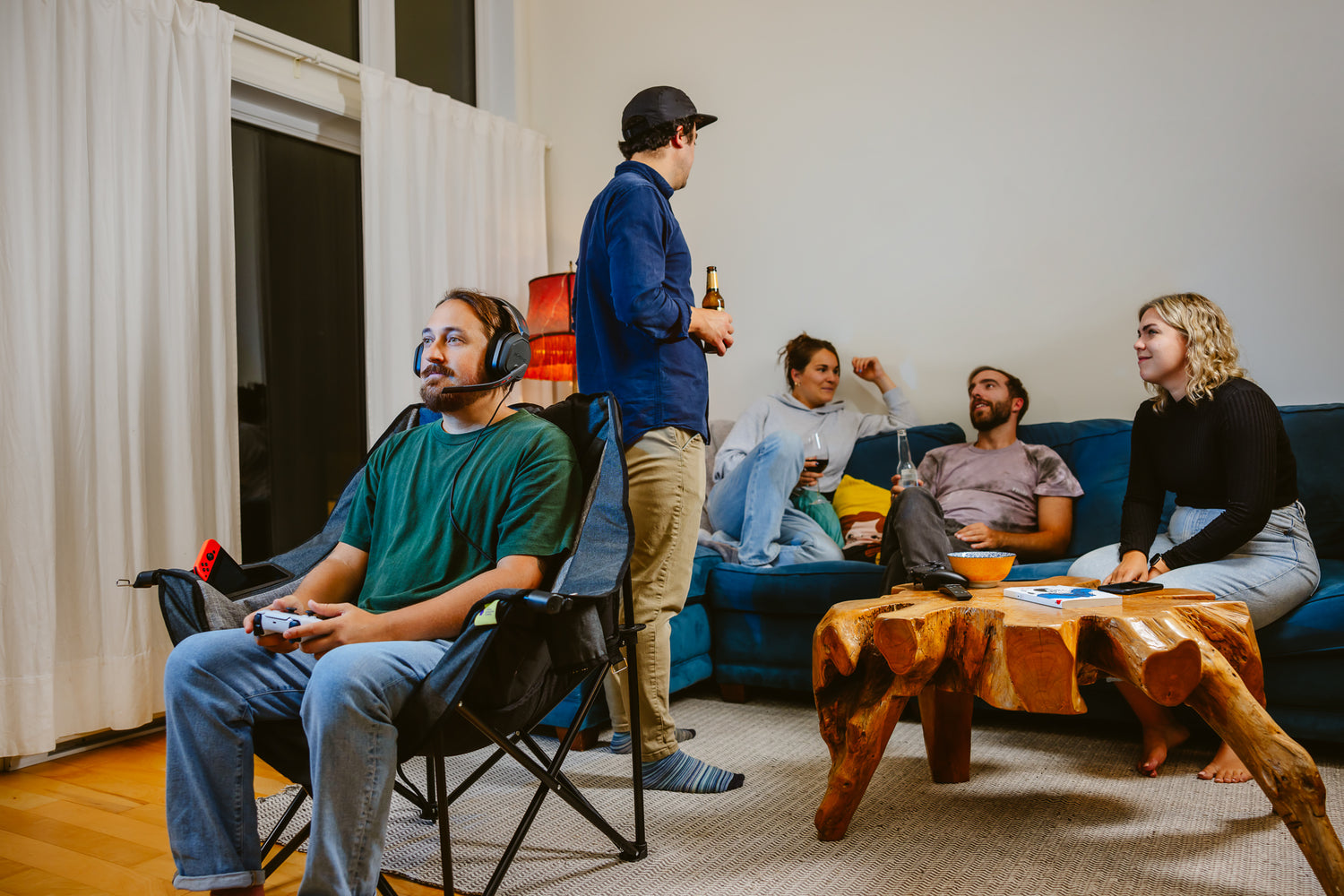 Bring your gaming chair everywhere you go. Even at parties.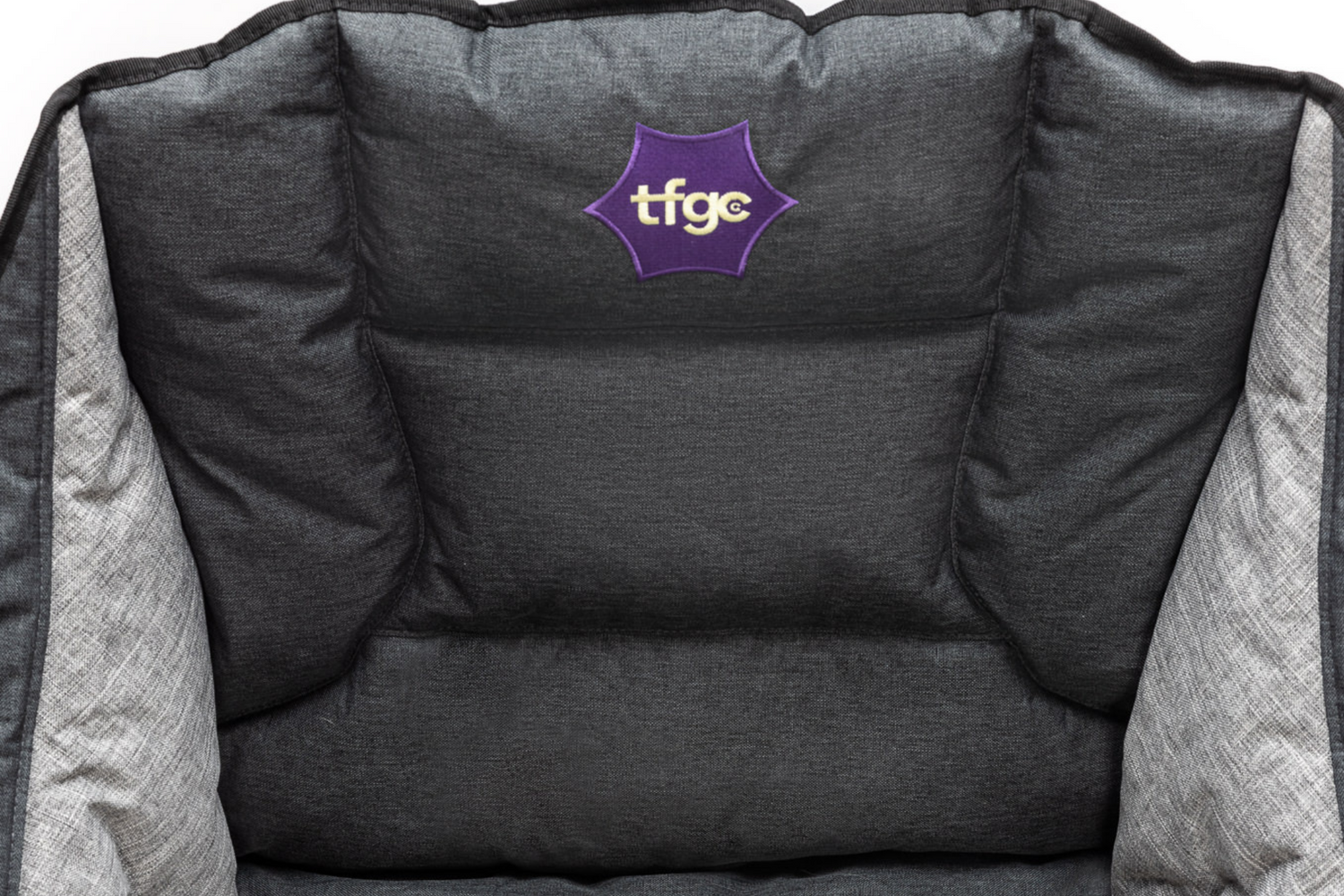 Feel the comfort of a couch, but on foldable gaming chair.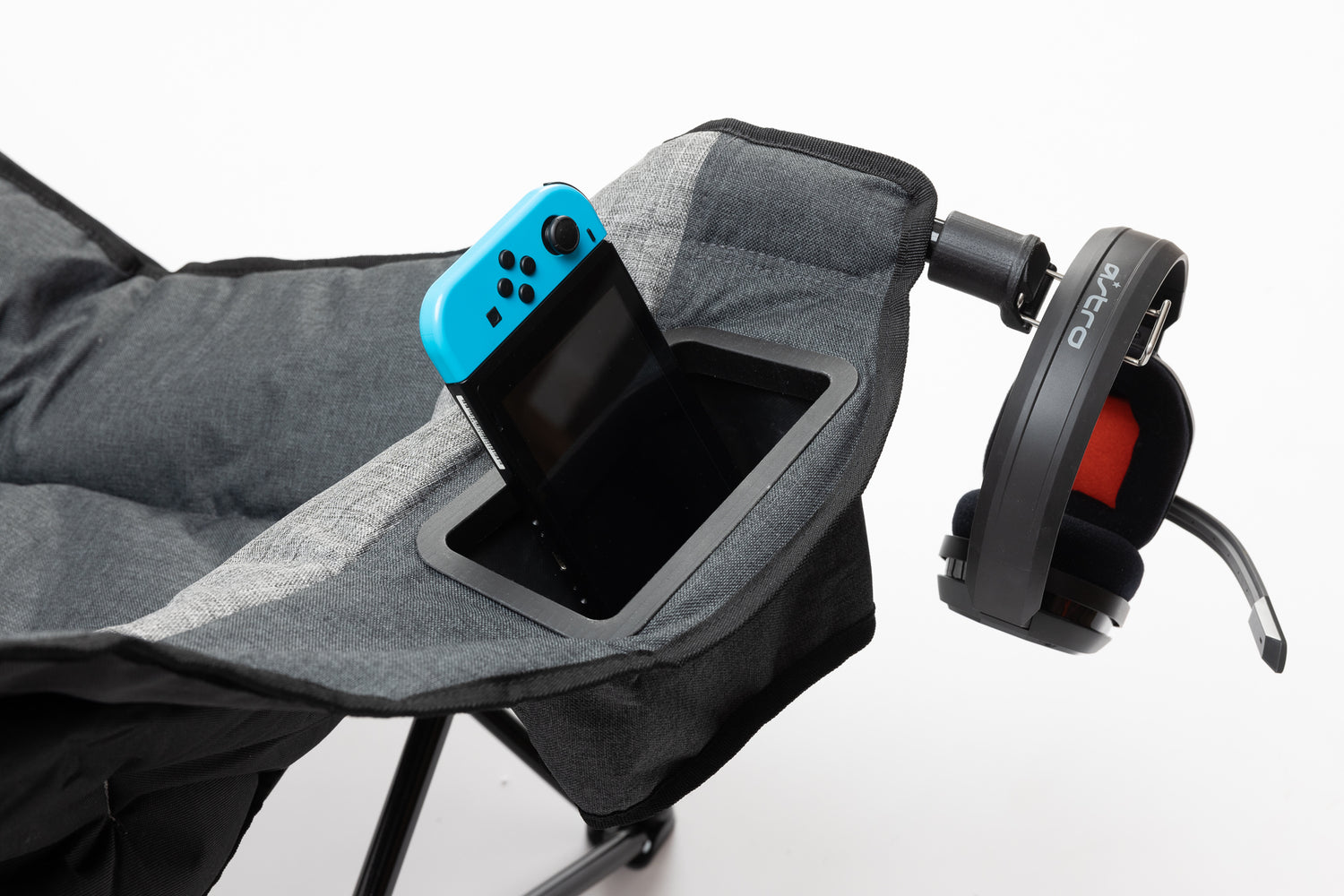 Get fully loaded on gaming accessories.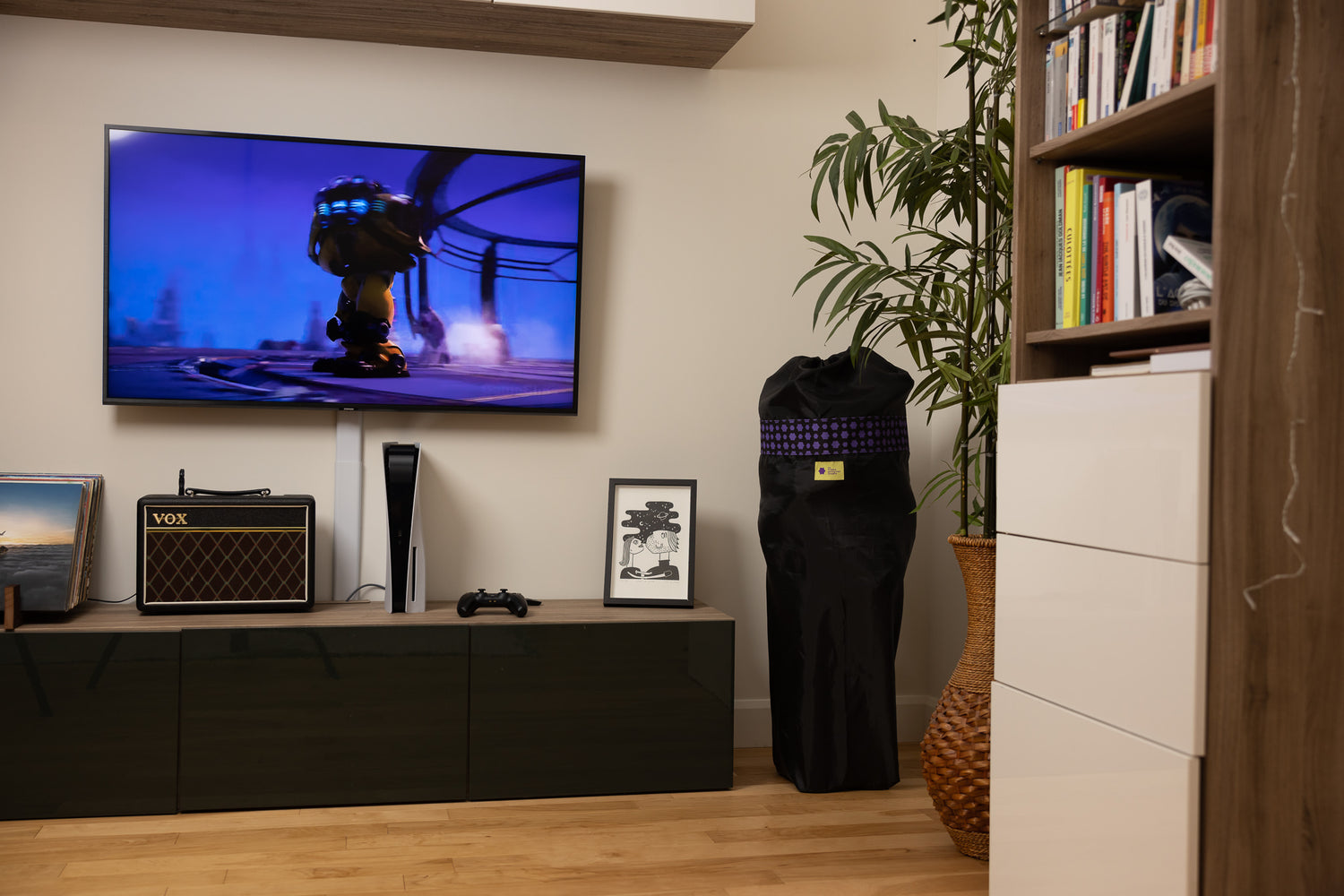 Store it when you're done.
Much more than a camping chair
Camping Chair

Padding

Insufficient padding makes it hard to game comfortably for many hours straight.

Accessories

Not designed for your optimal gaming sessions.

Endurance

You never know when it's gonna break!

Design

Camping chairs are not designed to fit in a living room.

The Foldable Gaming Chair

Extra padding everywhere

There's even extra padding in the front of the seat to get into your optimal gamer stance.

Accessories that matter

From your headphones to your drinks, keep all your essentials close to you.

Sturdy

Supports up to 350 pounds. Frame designed to be robust.

Design

Designed to fit everywhere you go! Carry your foldable gaming chair with style with a TFGCC designed carry bag.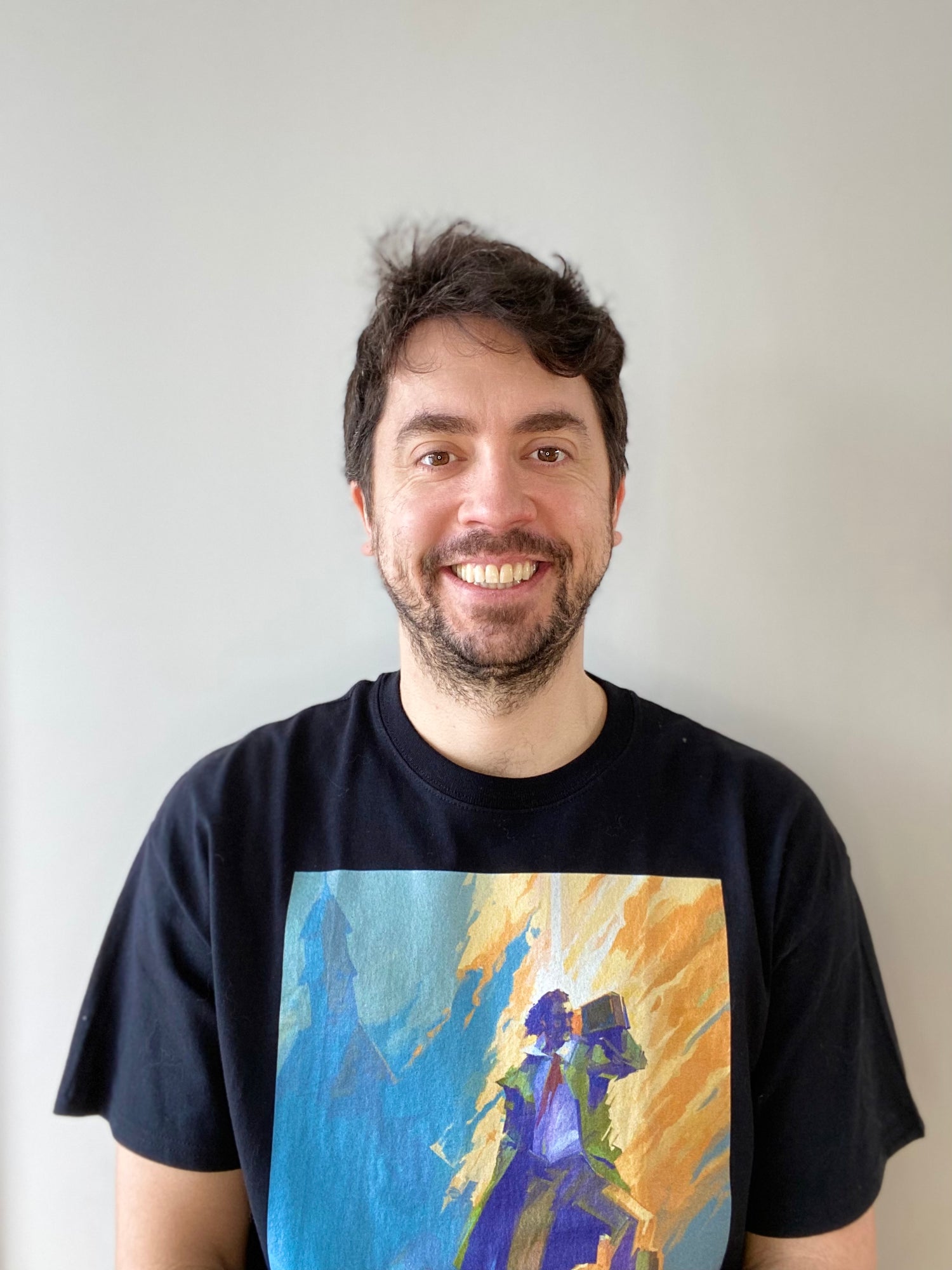 Wanna know why I created The Foldable Gaming Chair?
Learn why I tested over 100 camping chairs to design The Foldable Gaming Chair.
Learn More
Frequently Asked Questions
What is the weight limit?

The maximum load is 350lbs.
Is the chair water-resistant?

Yes, the chair is made with durable and water resistant 600D polyester.
How do I clean the chair?

The chairs are made with water-resistant fabric and are easily wiped clean with a damp cloth.
Will the chair scratch my floor?

The chair legs are designed so you can move the chair while seating on it without scratching the floor. We still recommend to add furniture pads on each legs of the chair to avoid possible scratches if there are debris between the chair and the floor.
How much will shipping cost?

Shipping costs are around $29 via FedEx Ground for one chair. Final shipping cost will be calculated on checkout at our shopping cart page, depending on your location. Also, be sure to keep a lookout for our free shipping promotions!
How long does delivery take?

Our warehouses is based in Quebec City, Canada. Under normal circumstances, please allow for up to 1 working day for your order to be processed and 2-5 working days for your package to be fulfilled and delivered, depending on your location.
What is included when I buy the chair?

The chair comes with a water resistant carry bag. Included in the bag is the chair and a thank you note with a customed drawing from a video game designer.
What is the dimension/weight of the chair?

Chair

Height: 38.00 in

Width: 38.5 in

Depth: 22.5 in

Weight: 6.1 kgs

Backrest

Height: 20.5 in

Width: 22 in

Bag with the chair stored in it

Length: 39 in

Width: 11 in