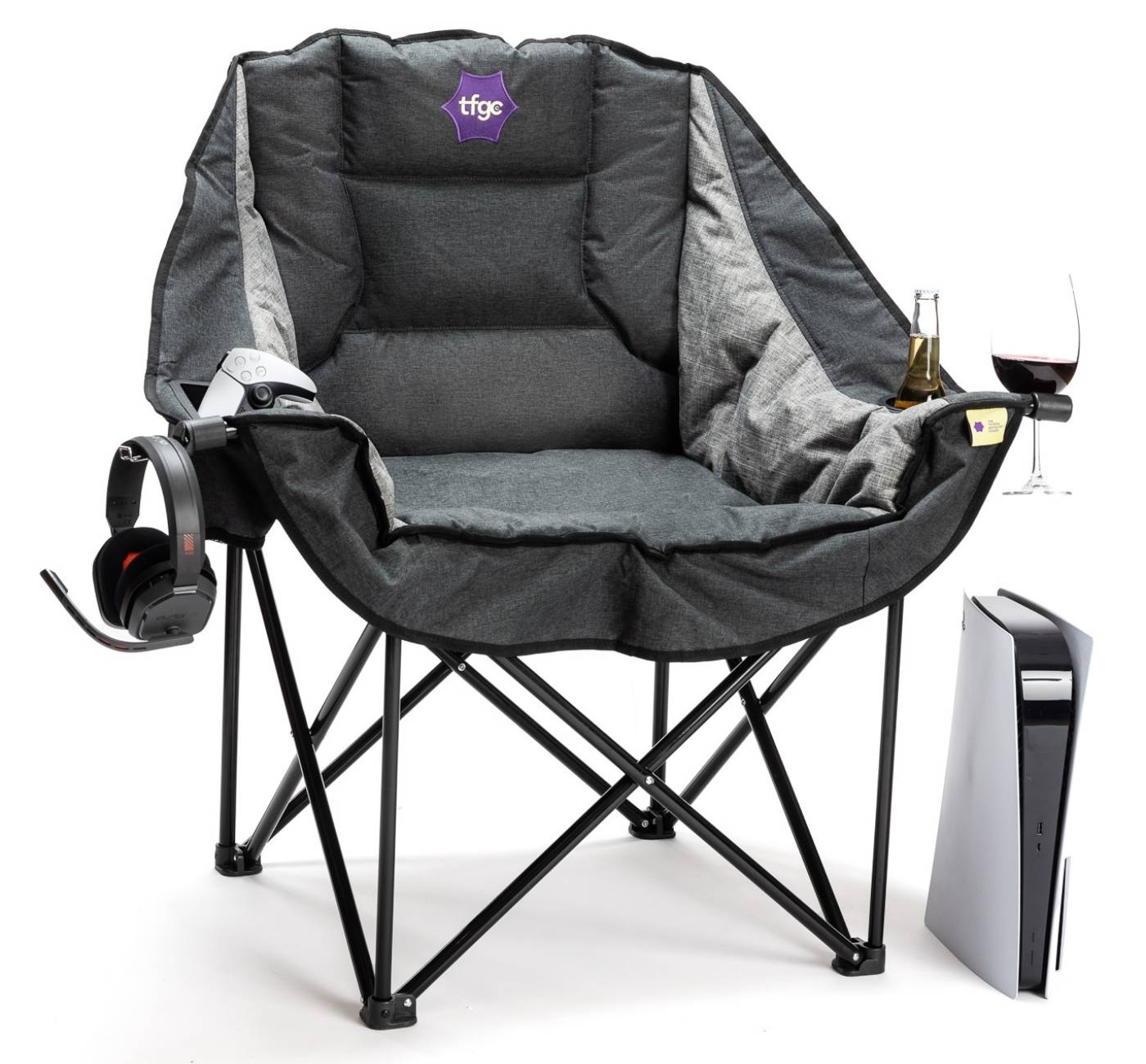 Introducing: The Foldable Gaming Chair
"It's so much more comfortable than it looks at first glance and has some excellent features." - Gamesradar+
Learn the backstory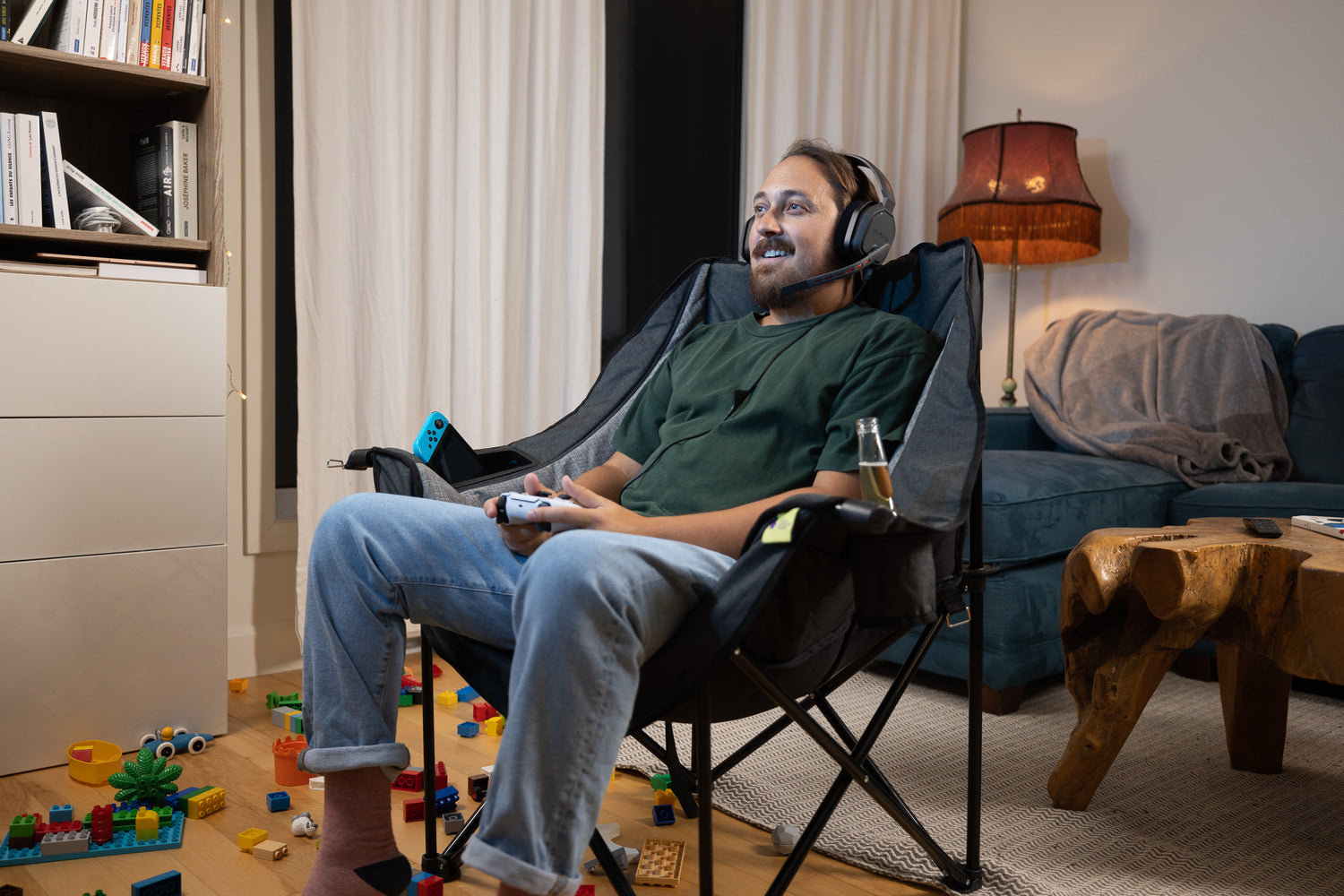 Make the most of your gaming time.
You know, that beautiful moment when everyone in the house is sleeping.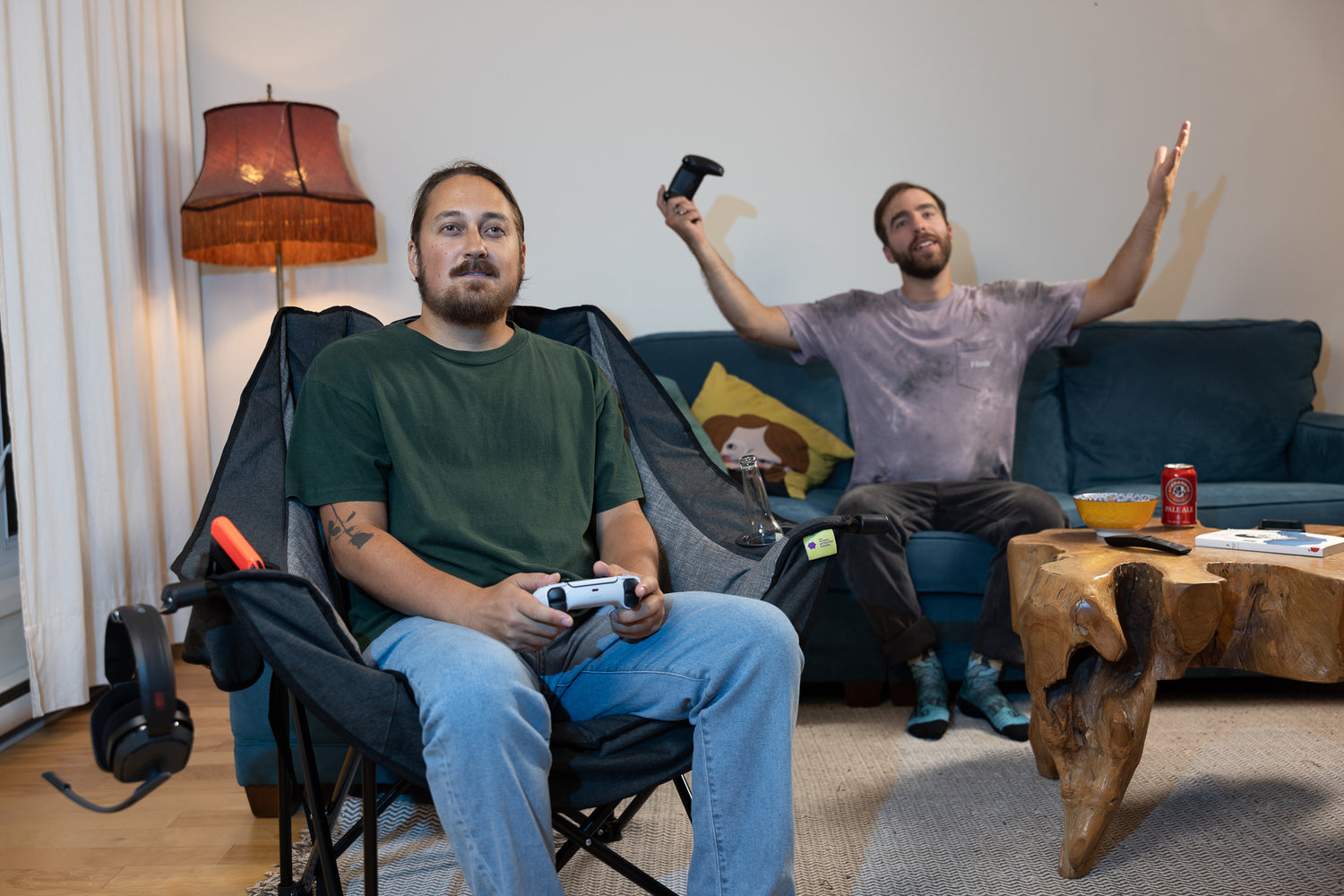 Always get the best seat.
Win games. Be the hero among your people.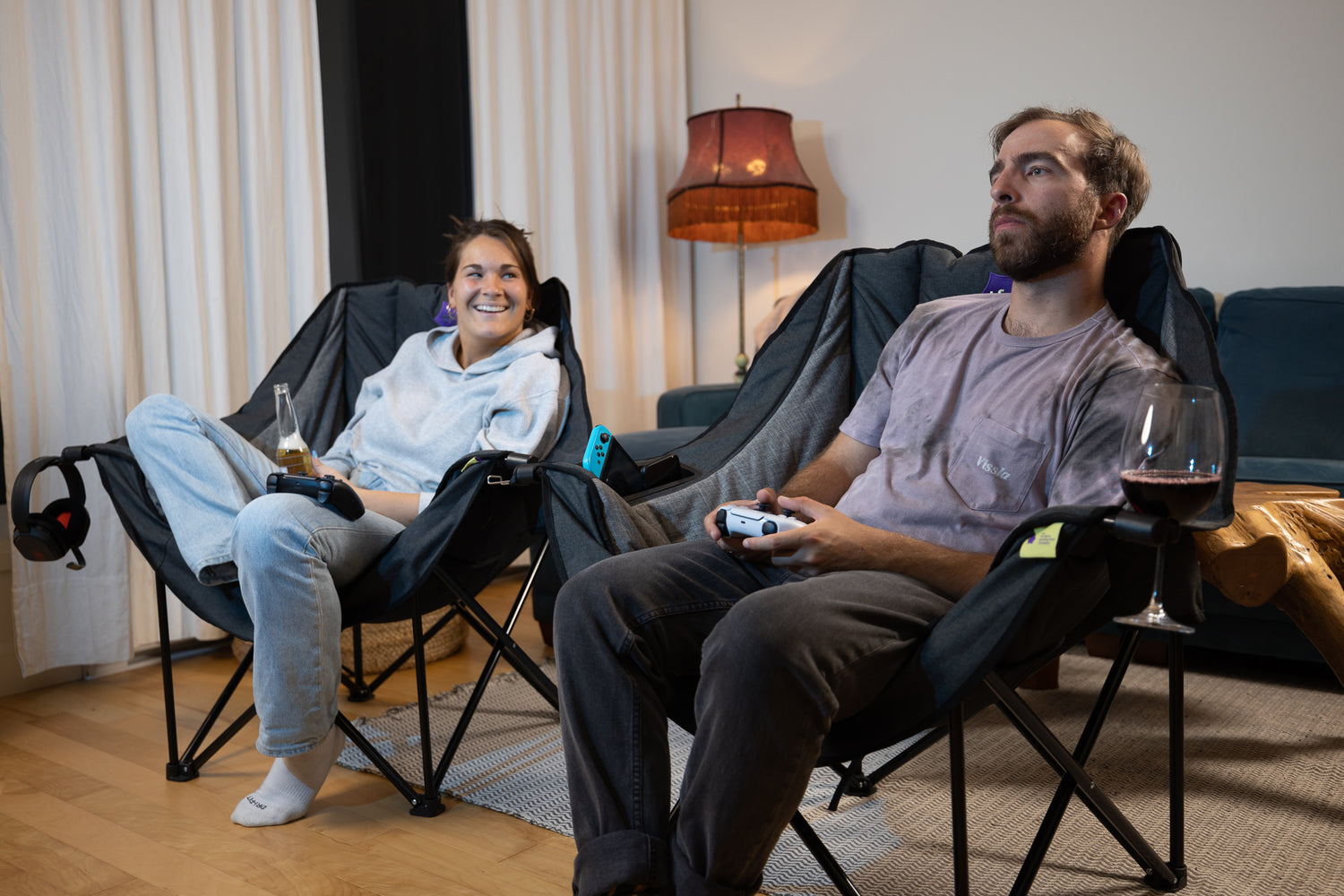 Share the love.
Treat your friends with the best seat they can get.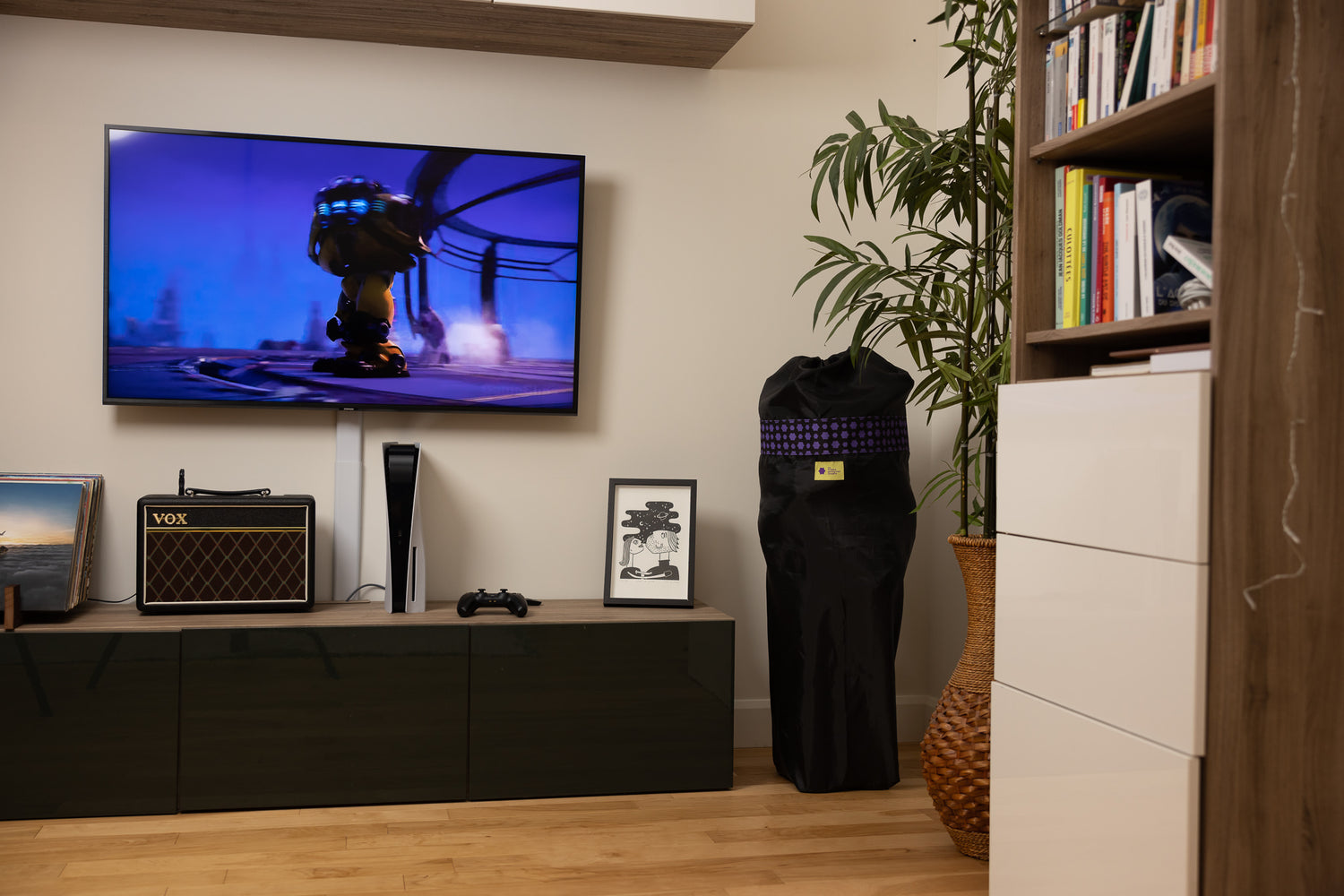 Store it once you're done.
Stop annoying your partner with a gaming chair in the middle of the living room.
Quotes from customers!
"I'm very happy with my foldable gaming chair! I share a video game playspace with my kids playroom, so this is a very convenient compromise of comfort and storage. I find it very comfortable and easy to pull out and put away!

"I just got it and I'm really enjoying it! Very comfy, better than any other "camping" chair I've had. And it's a great size to pack up and put away when I'm not using it"

"I really like this chair for gaming. It's more comfortable than my couch and it's foldable and easy to organize."
Much more than a camping chair
Camping Chair

Padding

Insufficient padding makes it hard to game comfortably for many hours straight.

Accessories

Not designed for your optimal gaming sessions.

Endurance

You never know when it's gonna break!

Design

Camping chairs are not designed to fit in a living room.

The Foldable Gaming Chair

Extra padding everywhere

There's even extra padding in the front of the seat to get into your optimal gamer stance.

Accessories that matter

From your headphones to your drinks, keep all your essentials close to you.

Sturdy

Supports up to 350 pounds. Frame designed to be robust.

Design

Designed to fit everywhere you go! Carry your foldable gaming chair with style with a TFGCC designed carry bag.